Other LSM newsletters

In Touch With LifeSavers features in-depth accounts of babies who have been saved and women who have been helped by LifeSavers Ministries, along with news about upcoming LifeSavers events and other ministry news. In Touch With LifeSavers is published occasionally, when funds allow.

Subscribe | Read back issues
Weekly Ministry Focus
---
Volume 6, Number 1
February 20, 2006
Weekly Ministry Focus

Mom saved from morning sickness, baby saved from death
A free white rose was offered to each woman entering the Bakersfield "Family Planning Associates" abortion chamber last week, as a Valentine's Day gift from Christians standing on the sidewalks. Most of the women refused the rose, shunning these tokens of love. Each rose had a small tag attached offering free help for pregnant women, reminding them that the white rose represents an innocent soul. Tragically, no women apparently changed their minds; the tiny gifts that their loving God was trying to give them were also callously discarded.
But in the midst of the pain, God provided encouragement through positive contacts from women who had been ministered to a few weeks ago. Here are some of their stories:

"Gina" was afraid she would lose her job because the severe morning sickness she was experiencing made her too sick to work. Looking in a phone book for abortion information, she found an ad for LifeSavers Ministries.
Terri* answered the phone, as Gina began to explain her reasons for seeking abortion. Gina asked "can I come over to your office?" Terri said "yes" (although the LifeHouse was not scheduled to be open that day).
Soon Gina arrived at the LifeHouse with her husband and little girl. When Terri learned that morning sickness was Gina's primary problem, Terri called midwife Brenda Capps asking for suggestions. Brenda advised Gina to try vitamin B-6, alfalfa and red raspberry. Terri also provided some other practical suggestions.
Gina hurried to a health food store, eager to find something to help her feel better. Recently, Gina called back to ask Terri to recommend a doctor for prenatal care. Gina thanked Terri for her help, saying that she felt much better and exclaiming "you saved my life!" Terri smiled, thinking to herself "not only your life," thanking God for saving another child from abortion.

"Torie" intended to come to the abortion chamber, but headed up the LifeHouse steps by accident. She encountered two girls who had been sent to the LifeHouse for pregnancy tests by Terri, who was outside the abortion chamber across the street.
The girls tried to encourage Torie not to abort her child. Terri noticed the girls talking to Torie from across the street and decided to intervene, hoping to diffuse a potentially volatile situation because she noticed how agitated Torie was becoming.
Terri had been talking with Teresa, whose son was saved from abortion, so Terri asked Teresa to accompany her across the street. They cautiously approached, overhearing Torie say "God doesn't like ugly," referring to her father's "ugly" behavior in taking away her children.
"You're right," Terri interjected, "God doesn't like ugly, and there's nothing more ugly than abortion."
Torie listened carefully as Teresa shared how God saved her son from abortion (read more about how God saved Teresa and her baby from abortion). Torie pleaded "can't you just let me make an appointment for the abortion?" but Teresa replied "no, we can't."
Looking in her eyes, Terri said "Jesus came that you might have life, but the devil came to steal, kill and destroy."
"Ooh!" Torie responded, "I receive that! Ok, I won't go through with the abortion!"
Terri brought Torie inside the LifeHouse to talk more. After their conversation, Terri prayed with Torie, asking God to bless her with a little girl. After they prayed, Torie told Terri "you must have known exactly what to pray," explaining that she hoped to have a girl.
Torie stopped by again this week to thank Terri, saying "God sent you like an angel to stop me from doing something I knew I shouldn't do." Torie said that she is a strong believer in God, explaining "you spoke things into existence in my life and I am believing that God will fulfill them."

As "Chelsea" entered the abortion chamber, Terri offered help, but Chelsea shouted back "go to Hell!"

After the abortion, Chelsea reluctantly accepted a post-abortion gift from Terri (the gift bag included some lotion along with a Gospel of John booklet and tracts, including post-abortion healing information and a LifeHouse pamphlet). The gift deeply touched Chelsea's heart.

Over the past few weeks, Chelsea kept thinking about what she said to Terri. As a Pentecostal Christian, she was overwhelmed not only with the guilt of the abortion but the way she talked to Terri.

Finally, on Sunday, she called to ask Terri for forgiveness. She said "I've been thinking about you day and night; you were an angel." She told Terri that if she could do it over she wouldn't go through with the abortion, saying "how could I pick which of my children should live or die?"

Terri asked "do you want me to pray with you?"

"Please do!" Chelsea replied.

Terri prayed with Chelsea to receive healing and forgiveness. Afterwards, Chelsea said she felt much better, assuiring Terri "please know that I wouldn't do anything to harm my other children."

Chelsea continually thanked Terri, saying "you were an angel."

*LSM team member
---
Scripture Focus: John 10:7-14


Then Jesus said to them again, "Most assuredly, I say to you, I am the door of the sheep. All who ever came before Me are thieves and robbers, but the sheep did not hear them. I am the door. If anyone enters by Me, he will be saved, and will go in and out and find pasture. The thief does not come except to steal, and to kill, and to destroy. I have come that they may have life, and that they may have it more abundantly.

"I am the good shepherd. The good shepherd gives His life for the sheep. But a hireling, he who is not the shepherd, one who does not own the sheep, sees the wolf coming and leaves the sheep and flees; and the wolf catches the sheep and scatters them. The hireling flees because he is a hireling and does not care about the sheep. I am the good shepherd; and I know My sheep, and am known by My own."

Ask God to fill Church leaders with a true shepherding spirit, instead of the spirit of the hired hand who doesn't try to save the sheep whose lives are under attack.
---
Prayer Focus
Lord, help us to keep our eyes on You as You lead us to victory over the culture of death. Don't allow us to become discouraged by those who reject our help.
Move in the hearts of your people to participate in next week's "Bound4Life" prayer sieges in Bakersfield, Fresno, and Sacramento, and let the revival begin!
Minister healing to "Chelsea" and women like her who were deceived by the devil into aborting their children.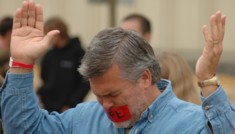 Jesus, I plead your blood over my sins and the sins of this nation. God, end abortion and send revival to America.
---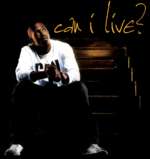 New music video testimony of a child saved from abortion
Nick Cannon, a movie and television star, comedian and rap singer tells the story of how he was a baby saved from abortion in his new song and video "Can I Live?" Cannon also used the song as an opportunity to thank his mother. Cannon's testimony is reminiscent of our own Jordan Young, who has presented his testimony in song for various LifeSavers Ministries' events. View Nick Cannon's video at nickcannonmusic.com.
Those of us who are a bit old for "rap" may just want to read the lyrics.
---
Join us in pleading the blood of Jesus for LIFE in our land
February 24-25
HeartCry conference (Fresno)
with Jason Upton and Kris Vallotton
February 26-28
Prayer sieges in Bakersfield, Fresno and Sacramento

Sun-Mon-Tues Afternoons: 3 to 5:30 pm
Silent prayer siege outside the FPA abortion chamber (at the corner of 25th and H Streets in Downtown Bakersfield)
Not a protest, but a silent prayer meeting, identifying with the silent cries of the unborn.

Sun-Mon-Tues Evenings: 7 pm
Worship, prayer and inspiring speakers at Canyon Hills Church (on Auburn one mile east of the intersection of Fairfax and Hwy. 178)
Join us in believing God for a breakthrough in our valley, state and nation.
All of these Feb. 24-28 events are free!

For details on Fresno and Sacramento events, call (559) 688-7545 ext. 107 or go to www.warcrydts.com.
More information on Bakersfield events

---
"Nightline" report on prayer siege movement
This segment aired on the first program after Ted Koppel retired, as the first of a series of "Faith Matters" broadcasts. The Justice House of Prayer and Bound4Life silent prayer sieges were featured as making a unique contribution to the battle over abortion in the courts of America.
The report features an interview with Lou Engle, leader of these prayer-focused movements.
---
Janitor saved baby
now the baby he saved is a young woman!
A recent edition of the Justice House of Prayer (JHOP) podcast featured the testimony of an intern from JHOP who shared how she is alive because her mother made a last second decision not to go through an abortion. (A "janitor"--or perhaps an angelic visitor disguised as a janitor--encouraged the pregnant woman to keep her baby.) The intern's testimony reveals why her mother's abortion experiences now motivate her to stand up against abortion.
To hear her testimony, go to the JHOP Podcasts and click one of the links for a free subscription to the podcast, and select the January 26, 2006 podcast. Her testimony begins about 6 minutes into the program (she talks for about 2 minutes).
---
Subscribe
FrontLine Ministry Focus
Volume 7 (2007)

("Weekly" Ministry Focus)
Volume 6 (2006)
Volume 5 (2005)
Volume 4 (2004)
Volume 3 (2003)
Volume 2 (2001)
Volume 1 (2000)