Help save babies while you enjoy great Mexican food!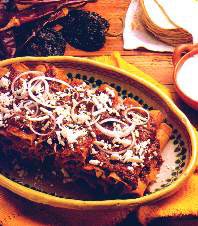 Click the button below to order your @theBorder card now!
With the "@theBorder" 2 for 1 restaurant dining card, you can help support LifeSavers Ministries and the Elizabeth League while receiving generous discounts off of your dining experiences at local Mexican restaurants. The "@theBorder" card is available for $25 at the LifeHouse (2428 H Street in Bakersfield) or you may mail or e-mail a donation to LSM and your card will be mailed to you.

When you use the @theBorder card at a participating restaurant, you will receive an additional dinner free (up to a $12.50 value). The card may be used 10 times before it is recharged (cards may be recharged at any participating restaurant). There is no expiration date.

Participating restaurants:

Santiago's - 727 S. H St. - Bakersfield
Cards purchased at Santiago's will benefit LifeSavers Ministries
Alexi's Restaurant - 912 7th St. - Wasco
Cards purchased at Alexi's will benefit The Elizabeth League
Don Perico Restaurants (in Lebec, Lake Isabella, Shafter, and on Oswell in Bakersfield)
El Jacalito (Lamont)
El Rio (Bakersfield)
Hacienda Grill (Taft and Bakersfield East Hills)
Jobie's El Chile Verde (Bakersfield)
Los Tucanes (three locations in Bakersfield)
Mi Nayarit (Delano)
Que Pasa (three locations in Bakersfield)
Ruben's Mariscos (Bakersfield)
Domingo's Restaurant (Tehachapi)
More details for participating restaurants.
Vacation bonus!
A bonus is also included with every "@theBorder" card: by registering your card you will also have the opportunity to receive a vacation certificate worth up to $400 in accommodations at various resort destinations including Puerto Vallarta, Orlando, Anaheim, New Orleans, Las Vegas, Branson, and Cancun.
When you use the vacation certificate, your cost is just a $15 redemption fee and the room taxes of from $9 to $12 per night. The vacation certificate is not connected to any timeshare presentation or any other kind of sales pitch. No other purchase is required. The participating resort hotels will do everything necessary to make your vacation a wonderful and memorable experience. Even though your accommodations are free, you will be treated like a VIP at your host hotel. They want you to have a great time on your first visit so you'll come back on future vacations.
Reservations must be taken within one year and booked at least 60 days in advance. This offer is restricted to persons age 21 and older and some restrictions on available dates may apply.
Complete list of resort destinations
Puerto Vallarta, Mexico
Mazatlan, Mexico
Reno/Carson City, Nevada
San Antonio, Texas
Myrtle Beach, South Carolina
Anaheim, CA (Disneyland area)
Orlando, Florida (Disney World area)
Las Vegas, Nevada
Laughlin, Nevada
Palm Springs, CA
Breckenridge, Colorado
Atlantic City, New Jersey
Portland area, Oregon

Honolulu, Hawaii
Seattle area, Washington
New Orleans, Louisiana
Daytona Beach, Florida
Gatlinburg, Tennessee
Victoria, British Columbia, Canada
Branson, Missouri
White Mountains, New Hampshire
Lake Tahoe, Nevada
Pocono Mountains, Pennsylvania
Cancun, Mexico
Bend/Sunriver, Oregon
Click the button below to order your @theBorder card now!
More information on @theBorder cards