Linda Haslow, President of Right to Life of Central California (RTLCC), Kern County chapter encouraged their supporters to become a "Life Saver" at their banquet on February 8, 2005. Before RTLCC existed, Kern County Right to Life Educational Foundation encouraged their supporters to become LifeSavers many times over the years. (Rachel Kennedy was the President of Kern County Right to Life Educational Foundation.) Kern County Right to Life Educational Foundation was the oldest pro-life organization in Kern County before the organization closed a few years ago when RTLCC was established. Today, LifeSavers Ministries is the oldest continuously operated pro-life organization in Kern County.
Purpose of LifeSavers Ministries
HUNDREDS OF
BABIES DIE
EVERY MONTH
at
the "Family Planning Associates"
abortion chamber
in Bakersfield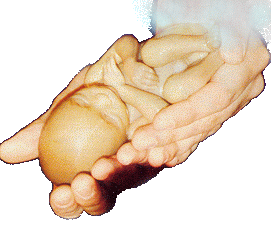 Does God care?



---

The 20th anniversary of LSM was celebrated in June 2004 at our "Labor of Love" banquet. Take a few moments to rejoice with us for what God accomplished over our first two decades!
---
Return to LifeSavers Ministries main page
Read how God moved the founders of LSM to begin reaching out to pregnant women over 20 years ago.


To learn more about the scriptural foundations of our ministry philosophy, read Tim Palmquist's new book, God's Plan.


LSM's Elizabeth League links needy pregnant women with churches.