LifeSavers Ministries
Save the 1 Banquet
with special guest, attorney Rebecca Kiessling
and MC Don Clark
marking the 40th anniversary of Roe v. Wade

5917 Knudsen Dr.,
just west of Olive Drive offramp from Highway 99



Sponsored in part by
2751 Fruitvale Ave.

Register now for this important event!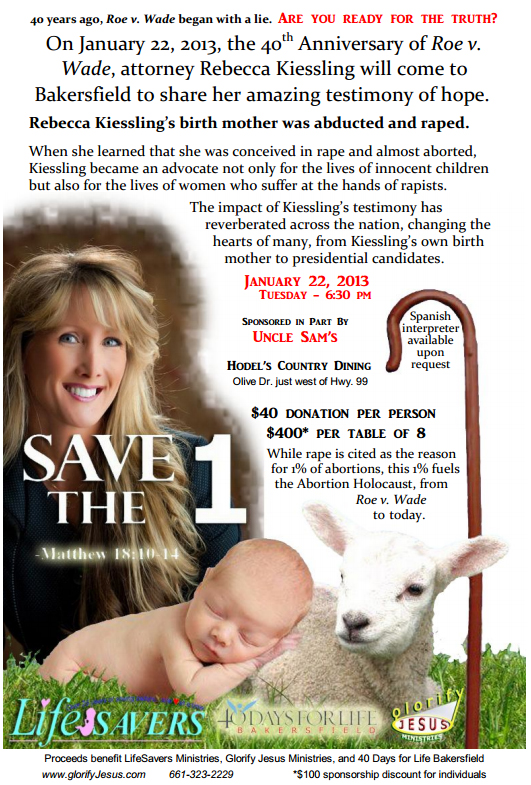 Printable flyer
Table sponsorships
Help make this event a success and spread this message of hope by sponsoring a table! Each table includes 8 tickets; you may distribute the tickets to others you select, or you may allow us to distribute the tickets to LSM clients or supporters. A $300 donation is requested for each table.
We are also looking for Event Sponsors, who will donate $1000 to help us cover some of the up-front costs for this event.
Tickets
$40 suggested donation per person
Register now!